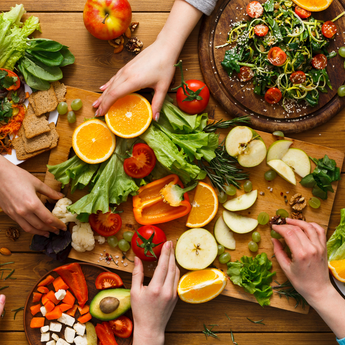 Group Visit: Balancing Blood Sugar in the kitchen
Balancing Blood Sugar in the kitchen
Did you know that blood sugar stabilization does more than just help you maintain healthy weight? Balanced blood sugar also helps optimize overall metabolic health and hormone balance, supports a resilient immune system, and improves mood. Join Brandy Protz, PA, and Health Coach Dawn Parker, as we discuss common items that have hidden sugar and how to replace them with blood sugar balancing swaps. We will also be cooking a healthy treat!
Date: October 3, 2023
Location: Be Well Family Care Teaching Kitchen
Cost: $60.00 Cash Pay or Billed to Your Insurance*
*Free for Stay Well Members ~ Medicare Co-pays may apply
($60 Cash Pay for non-patients)
Taught By: Brandy Protz, PA-C and Dawn Parker, CHC, AFMC, NBC-HWC, Functional Medicine Health Coach
Dawn received her health coach certification from The Institute of Integrative Nutrition, and her functional medicine certification from The School of Applied Functional Medicine. She is also nationally board-certified in Health & Wellness Coaching. Dawn lives in Zionsville and works with clients virtually throughout the United States.
(Group Visits are billed to your insurance provider like a regular office visit. You will be responsible for any portion assigned to you by insurance like copays or deductibles. As always, copays and deductibles are covered by Stay Well memberships.)